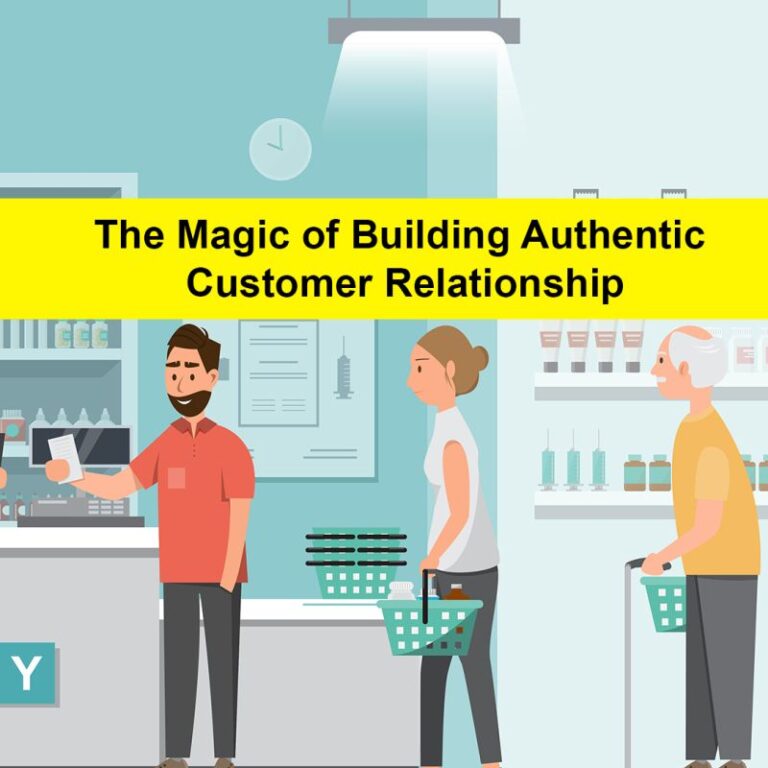 🧙 𝗧𝗵𝗲 𝗠𝗮𝗴𝗶𝗰 𝗼𝗳 𝗕𝘂𝗶𝗹𝗱𝗶𝗻𝗴 𝗔𝘂𝘁𝗵𝗲𝗻𝘁𝗶𝗰 𝗖𝘂𝘀𝘁𝗼𝗺𝗲𝗿 𝗥𝗲𝗹𝗮𝘁𝗶𝗼𝗻𝘀𝗵𝗶𝗽𝘀

📆 Last week, I went to my brother-in-law's pharmacy, a place he had nurtured for over 15 years.

As we engaged in conversations, I witnessed a 𝗺𝗮𝘀𝘁𝗲𝗿𝗰𝗹𝗮𝘀𝘀 𝗶𝗻 𝗰𝘂𝘀𝘁𝗼𝗺𝗲𝗿 𝗿𝗲𝗹𝗮𝘁𝗶𝗼𝗻𝘀𝗵𝗶𝗽𝘀, where every interaction was crafted with finesse and purpose.

🕺 A young teenager entered the pharmacy, unsure and hesitant. With a warm smile and genuine respect, my brother-in-law addressed them as "Sir" or "Madam," instantly putting the youngster at ease.

The transformation was remarkable—their guarded expressions melted away, replaced by a sense of belonging and importance.

👴 Soon after, an elderly customer shuffled in, seeking solace from the aches of time. Without hesitation, my brother-in-law graciously offered a chair and took special care to prioritize their needs.

It was as if the mere act of acknowledging their age and offering support had infused them with newfound energy and vitality.

👭 Next, a group of women entered, looking for remedies and reassurance. My brother-in-law affectionately referred to them as "sisters," creating an atmosphere of trust and camaraderie.

Their faces lit up, finding solace in the welcoming environment and knowing they were in safe hands.

But what truly struck me was the genuine concern my brother-in-law showed for each customer's well-being. As he inquired about their health and offered words of comfort, I witnessed a deeper connection being forged.

💕 It wasn't just about selling products; it was about caring for their health and promising a brighter future. "Don't worry," he would reassure them, "soon you'll be back on your feet."

As a digital marketer, these observations held immense value.

I realized that 💼 𝗕𝗲𝗵𝗶𝗻𝗱 𝗲𝘃𝗲𝗿𝘆 𝘀𝘂𝗰𝗰𝗲𝘀𝘀𝗳𝘂𝗹 𝗯𝘂𝘀𝗶𝗻𝗲𝘀𝘀 𝗹𝗶𝗲𝘀 𝘁𝗵𝗲 𝗺𝗮𝗴𝗶𝗰 𝗼𝗳 𝗯𝘂𝗶𝗹𝗱𝗶𝗻𝗴 𝗮𝘂𝘁𝗵𝗲𝗻𝘁𝗶𝗰 𝗰𝘂𝘀𝘁𝗼𝗺𝗲𝗿 𝗿𝗲𝗹𝗮𝘁𝗶𝗼𝗻𝘀𝗵𝗶𝗽𝘀.